Step Up Your Workout And Get Results With Our Fitness Kickboxing Classes!
Looking for a class to streamline your workout and help you reach your fitness goals faster? Fitness Kickboxing is the perfect way to stay focused and have more fun while you work. Join us in Cooper City for some punching, kicking, and serious gains.
Just fill out the short form on your screen to learn more or click the button below to get started for free!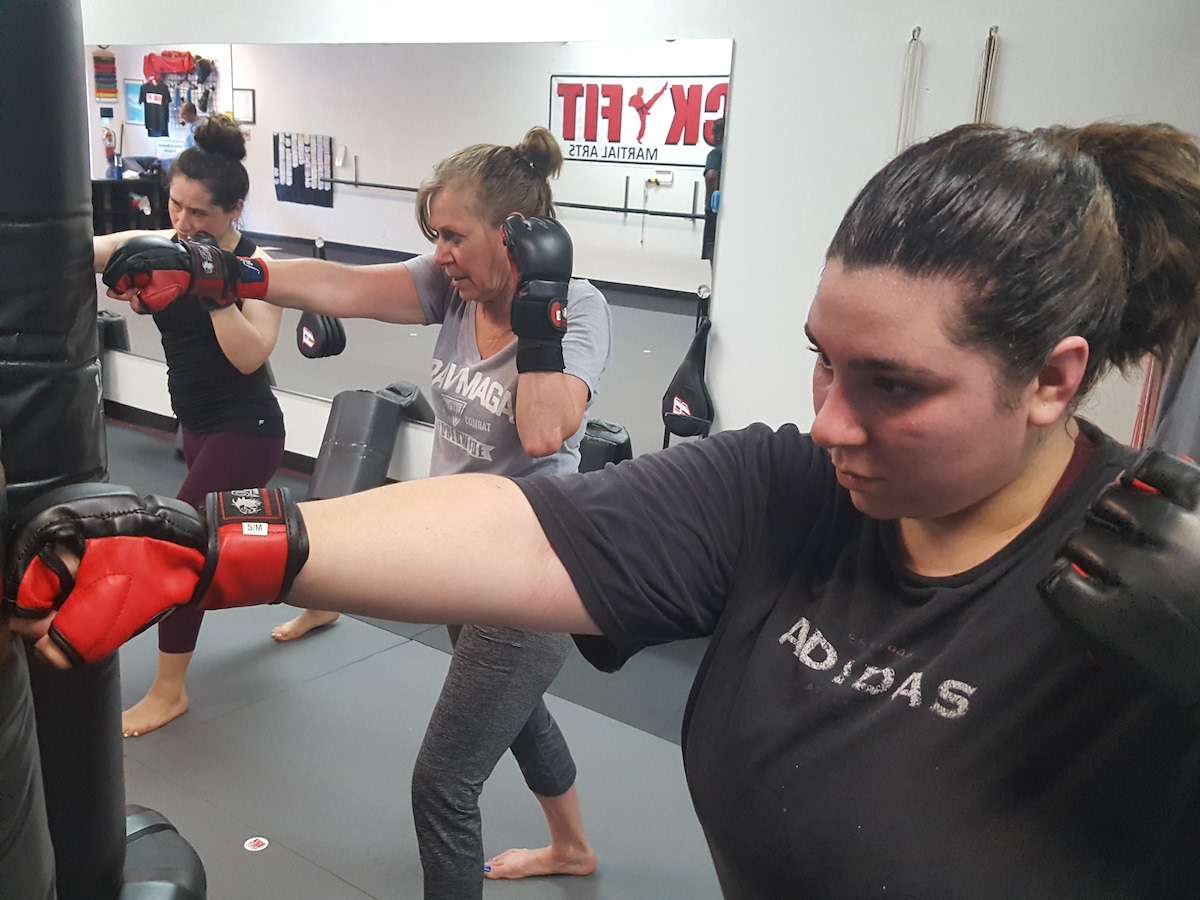 Fitness Kickboxing - The Full-Body Workout For Faster Health
We love fitness kickboxing for the head-to-toe workout. While you're out there punching and kicking, your body is on its way to more strength, endurance, and fat loss. Whether it's your very first class or you're a kickboxing vet, know that every move is carrying you toward your fitness goals.
Cardio & Agility - Get quick and technically skilled through up-beat, heart-pumping drills.
Isometrics & Calisthenics - Improve muscle strength the focused way, through isolated muscle movement and resistance training.
Fat Burning & Weight Loss - Burn 600 to 800 calories per workout and say goodbye to excess fat.
Why Is Our Fitness Kickboxing Class At Kick Fit Martial Arts Right For You?
We know that your life comes with all kinds of demands, so we're here to make fitness accessible and efficient. Know that your gym membership is going to keep you fit and healthy without the major sacrifices that detract from your overall well-being.
Save Time for the Rest of Your Life. Fitness Kickboxing helps you save time by providing the total-body workout you need in a single class. Plus, you get to enjoy more energy and efficiency at work and at home, improving your lifelong health.
Get More Value for your Membership. Don't overpay for an all-inclusive membership you won't use. Pick a class you're actually interested in and invest. At Kick Fit Martial Arts, that's easy. And it's money well spent.
Be Confident Again and Let it Show! Fitness Kickboxing class is one of the most fun and empowering way to show your strength and work ethic. We welcome all skill and fitness levels. There's no better time than now to start feeling better!
Take On The Best Fitness Kickboxing Classes In Cooper City
Ready to change the way you train? Join us at Kick Fit Martial Arts in Cooper City and take on the best Fitness Kickboxing classes around!
Just fill out the short form on your screen to learn more or click the button below to get started for free!