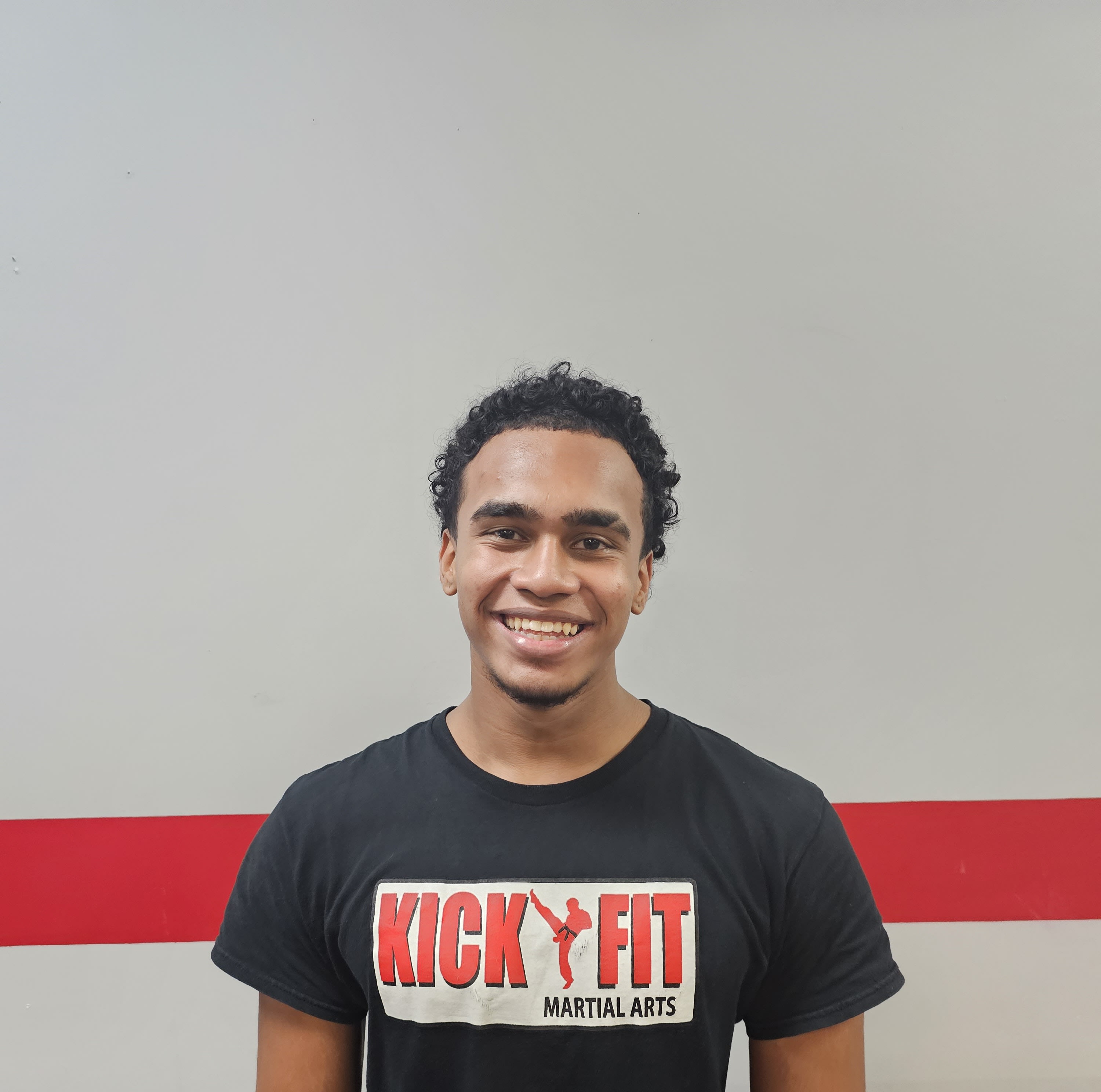 Lucas Moncada
Mr. Lucas Moncada has over 9 years training with Kickfit Martial Arts. He currently has a 2nd Degree Black Belt in Taekwondo. He is the Head Instructor for our Krav Maga Kids and Teens program.
Mr. Moncada also helps coach our Kickfit Demo Team. Lucas is very hard working, and shows dynamic energy while motivating our students. It's a big reason why parents and students love his classes. Mr. Moncada's goals is to become a Head
Instructor of his own Kickfit Martial Arts school.