Learn Effective Self-Defense Skills For Any Situation With Our Krav Maga Classes
If you're looking for the best self-defense skills and an incredible total-body workout, we've got the answer at Kick Fit Martial Arts in Cooper City. Our Krav Maga Classes offer effective striking skills, incredible strength and agility, and the best strategies to defend yourself and your loved ones in any real-world situation.
We are proud to train men and women of all ages and experience levels. Just fill out the short form on your screen to learn more or to get started today!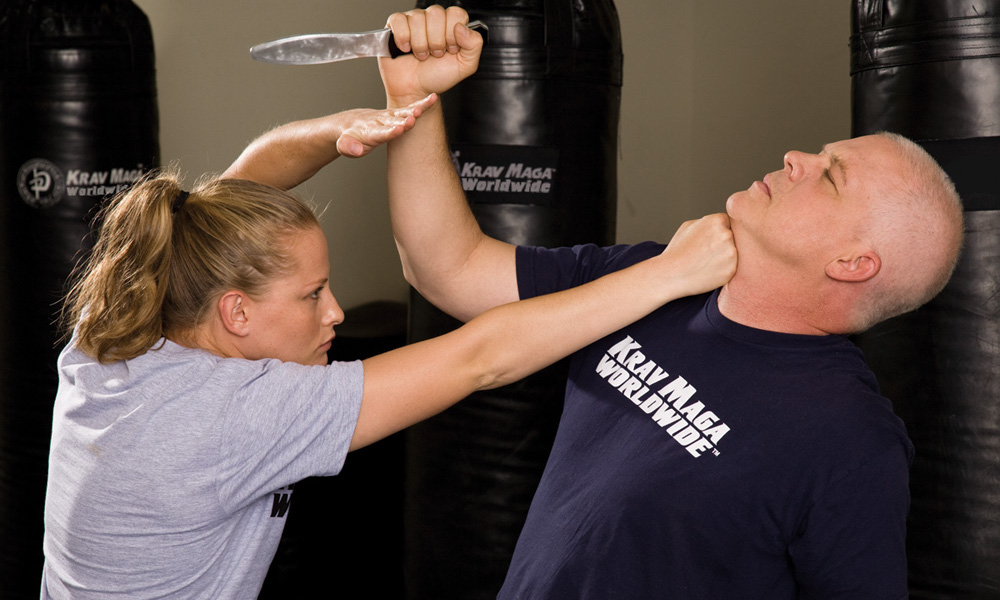 What Makes Our Krav Maga Classes The Best In Cooper City?
We are committed to helping you stay safe and confident in the face of danger. Krav Maga, once established as the official fighting system of the Israel Defense Forces, has now been adopted around the world as the most effective way for everyday men and women to defend themselves in any situation.
Our Krav Maga Classes in Cooper City can teach you how to use instinctual movements and incredible situational awareness to strike with power and precision and stay out of harm's way.
Join us at Kick Fit Martial Arts for:
Striking and blocking skills from any position
Empty hand and weapons-based self-defense strategies
Tools for maintaining a clear mind in high-stress situations
Submission tactics to help you maintain control over an attacker
And From Day One, You'll Challenge Your Body To Be Stronger And Fitter Than Ever Before
Krav Maga is a total-body effort that relies on functional strength and coordination. That's why all of our classes pull elements of Boot Camp training into every workout. We're helping men and women across Cooper City challenge their bodies and enjoy success like never before.
And the best part is, you'll be so focused on improving your self-defense skills that you won't even realize how hard you're working.
At Kick Fit Martial Arts, we are proud to train all ages and abilities. Join us today and take on:
Lean muscle gains and sustainable fat burn
Improved athletic ability
Dynamic speed and agility
Incredible self-confidence in everything you do
Get Started Today! Our Krav Maga Classes Have Something For Everyone In Cooper City!
Change the way you train and learn the world's most effective self-defense skills at the same time. Our team at Kick Fit Martial Arts is committed to helping everyday men and women across Cooper City stay safe. And we're doing it with a high-energy training program that is great for all experience levels.
Fill out the short form on your screen to learn more about our Krav Maga Classes or to get started today!